Hello! I'm Cinyee Chiu.
I'm an illustrator, author, NGH-certified consulting hypnotist, and practitioner of sustainable living.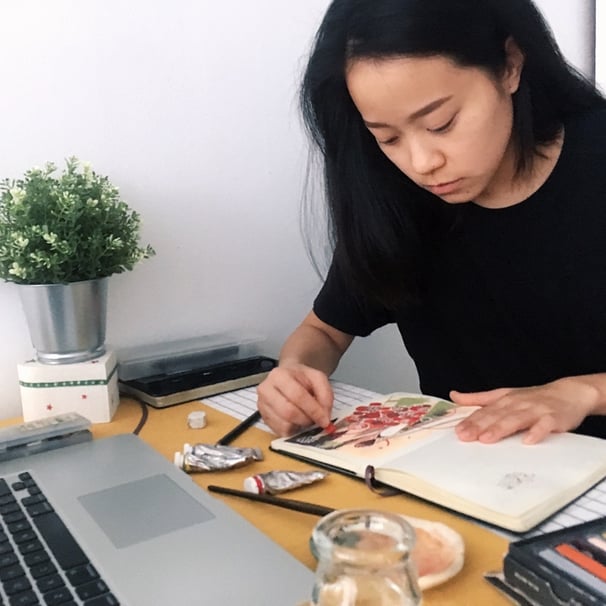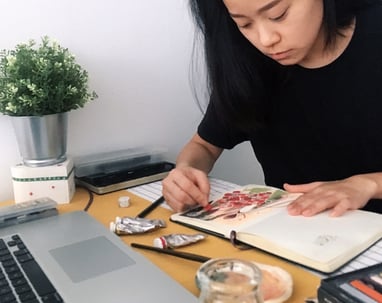 A Little About Me
I am from Taiwan. After I got my Bachelor of Economics, I decided to follow my passion and switch my path to illustration. I got my illustration MFA from the Maryland Institute College of Art in the U.S. in 2016 and work as a freelance illustrator since then. After that was a year and a half of digital-nomadic life with my husband around the world (luckily before Covid). Now I live in Vancouver, spending most of my time creating and working from home, drawing for my Instagram posts and children's books.
Hypnosis
In 2020, I was introduced to hypnosis and the world of subconscious, and began to provide consulting hypnosis services (in Mandarin) as an NGH-certified consulting hypnotist. I also combine my knowledge with my illustration skill. The outcome is my Instagram posts. All my posts are carefully designed with illustrations and text to provide hypnotic reading experiences, hoping to feed positive beliefs into readers' subconscious minds. I also make wallpaper versions so that everyone can remind themselves in daily life.
Sustainable Living
My personal sustainable living practice has also entered a new stage in 2020: I became a sustainable lifestyle advocate. I started a podcast and Instagram (in Mandarin) with my friend Amy to share our eco-tips, environmental knowledge, and other learnings we gain along our sustainable journey.

Commissions
I now still consider myself mainly an illustrator, but more than that. I'm still open to commissions, but only to brands who share the same sustainable value as me.
Let's create something beautiful and meaningful.